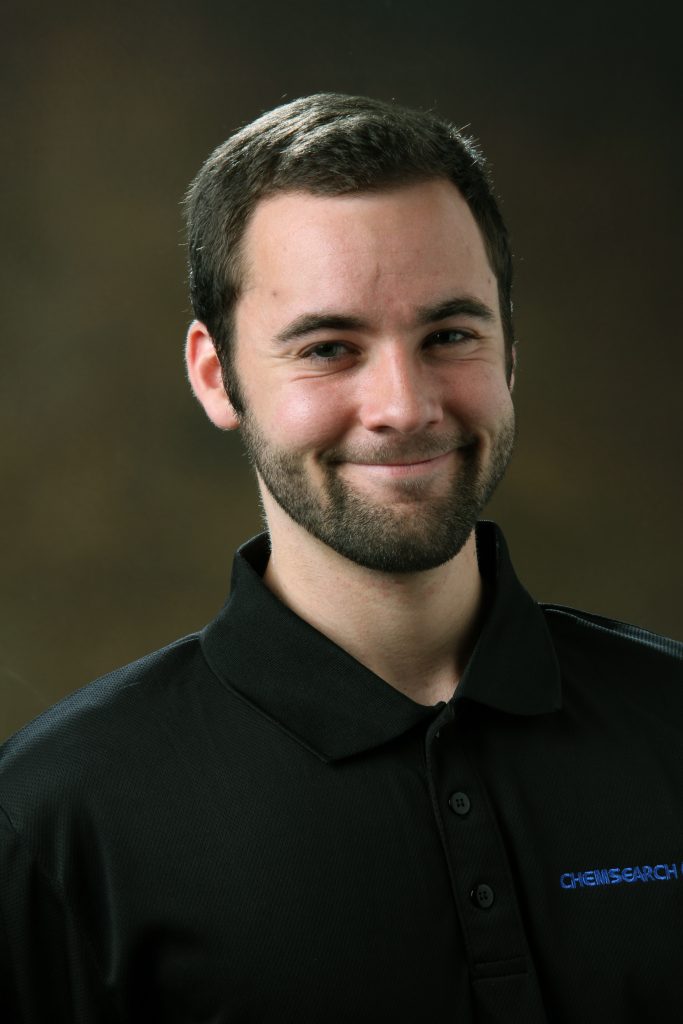 Nick grew up in San Diego from ages 9-18 and then moved to Santa Barbara for college at UCSB. He has lived in Santa Barbara for a little over 5 and a half years. He and his friends typically like to hike, go out to eat, grab a drink, go to comedy shows, concerts, and enjoy a sunset here and there. Nick likes to visit his family in San Diego every couple of weeks to catch up and spend time with them. When he's not working, he like to hit the gym, relax at home watching something funny, and make plans to travel and visit friends or host them for a weekend.
How does working for Chemsearch FE align with your life goals?
FE has provided me everything I needed in a career post college to feel successful: independence, professional education, resources, support and the freedom to run a business.
Where were you (job or industry) before joining Chemsearch FE? Did you see yourself in a sales role?
I had been pursuing a sales role in software prior to connecting with Chemsearch. I even had an internship at a startup my senior year [of college]. During the interview process, I learned I could combine my ambition for sales with my passion for sustainability. I did not picture things progressing the way they did, but I'm happy nonetheless.
What do you feel is your biggest accomplishment so far in your career with Chemsearch FE?
Aside from being promoted, I'd say my biggest accomplishment is the business, territory and relationships I've developed to this day. I did not expect to enjoy my work this much. I went into it thinking "it's just a job," but it has surprised me.
What are the most rewarding parts of your job?
The most rewarding aspects of this job are: being a long-term meaningful asset to the industry, having deep conversations with customers, and being able to run things independently almost like a one-man startup while still having the support of an established company.
What do you consider a fulfilling workday?
A fulfilling day is usually a productive one, maybe a large order or a contract proposal went through, but more than that it's the conversations. When a customer tells me I'm making their life easier or we're laughing over a bad joke I made, I feel I'm doing my part.
Nick's manager, Rahul, shares his experience working with Nick:
So far, my experience working with Nick has been exemplary. Positive attitude, strong work ethic, good relationship skills, excellent technical acumen. It's been fun! He's been running hard and has hit all his milestone well ahead of time. There hasn't been much he has not excelled at; his easygoing, fun personality resonates with customers, making him instantly likable. He also operates with a high level of integrity and solves customers' problems. This has enabled him to build a base of customers, which will help him grow with FE.
Please follow, share, and like us: