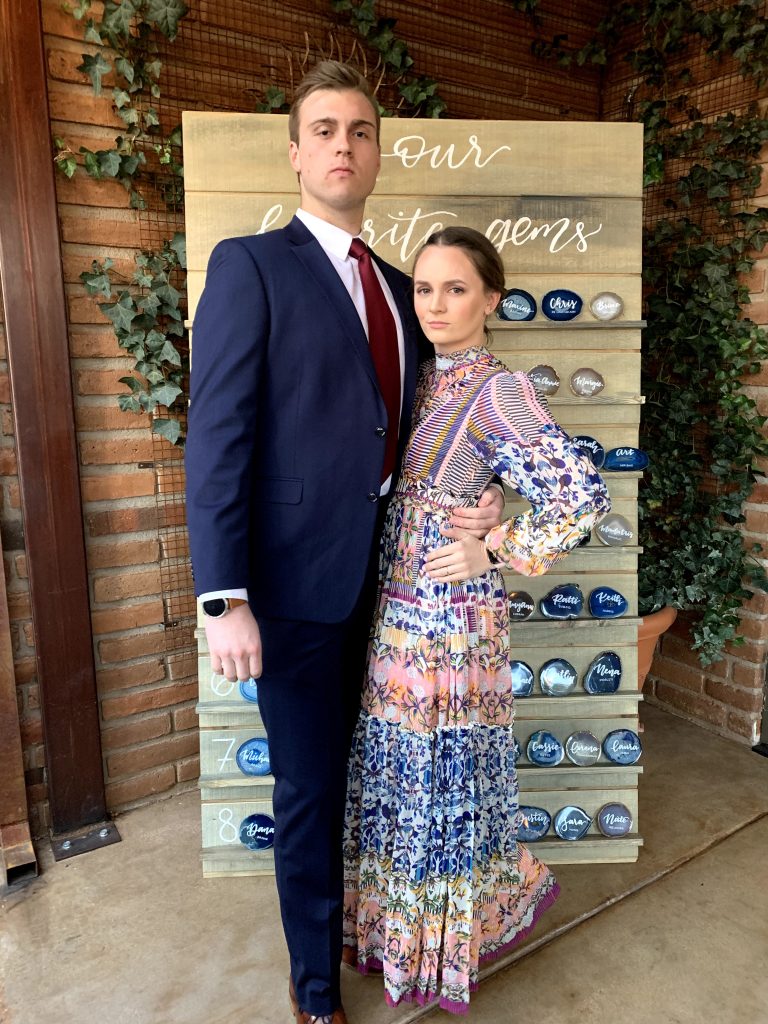 Luke is a territory manager working in the Phoenix, Arizona territory. He was born and raised predominantly in Baltimore, Maryland. He went to college for a year in Maryland before deciding to transfer to Arizona State University, where he earned a degree in biochemistry. Luke has lived in Phoenix for 5 years now and has a girlfriend whom he has been dating for a little over two years. He loves to be active and skis nearly every weekend with his friends in Flagstaff, which is about two hours north of Phoenix. Luke is also in a soccer league and is planning to join an ultimate Frisbee league.
HOW DOES WORKING FOR CHEMSEARCH FE ALIGN WITH YOUR LIFE GOALS?
Working for Chemsearch FE gives me the opportunity to grow my own business. One of the exciting and challenging aspects is the fact that my territory is what I make of it and, as a competitive person, that drives me to develop my territory to the best of my abilities.
WHERE WERE YOU (JOB OR INDUSTRY) BEFORE JOINING CHEMSEARCH FE? DID YOU SEE YOURSELF IN A SALES ROLE?
Chemsearch FE is my first job out of college. I had worked in car sales part-time, which was an excellent sales experience and enabled me to develop a thick skin and handle the rejection part of sales. My father was a lawyer, so in a way, it runs in the family. I had always been a salesperson dating back to selling candy with my friend outside the neighborhood pool when I was 10.
WHAT DO YOU FEEL IS YOUR BIGGEST ACCOMPLISHMENT SO FAR IN YOUR CAREER WITH CHEMSEARCH FE?
My biggest career accomplishment thus far in Chemsearch FE was qualifying for the Sales Awards Trip in just my ninth month.
WHAT ARE THE MOST REWARDING PARTS OF YOUR JOB?
The most rewarding part of my job is seeing the actual positive difference that our solutions make in the day-to-day lives of the people with whom I work. This is one of the key differences between that of some of my former jobs versus Chemsearch FE. Here I am able to develop relationships and follow up about things occurring in their lives.
WHAT DO YOU CONSIDER A FULFILLING WORKDAY?
A fulfilling workday is a day where I make a sale that genuinely impacts and improves the lives of the people I work with. An example of this is a hospital I worked with has a lift station that is directly below an air intake. As a result, their entire facilities building smells like sewage. By providing them with Citra Flow, I was able to get a sale, but more importantly, develop the relationship and provide a situation where their office no longer smelled like sewage!
LUKES'S MANAGER, CAM, SHARES HIS EXPERIENCE WORKING WITH LUKE:
Working with Luke has been great. Seeing someone so young operate with such determination and professionalism is encouraging. Since day one, Luke has excelled at building relationships and establishing trust with his customers quickly. Luke's relationship with his customers is genuine and growing. Luke does a great job building relationships with his customers and making them feel comfortable enough to open up with him about anything under the sun.
Please follow, share, and like us: