Are your guests and tenants coming to you with complaints of foul odors around your garbage chutes and dumpsters? Rotting waste collected in dumpsters and compactors can carry foul odors throughout the building. Complaints from patrons or residents can cost you both aesthetically and functionally due to downtime and maintenance costs. Using a preventative solution for these issues will protect your company's credibility and keep your guests and tenants satisfied. You want positive vibes and good patron experiences being carried through your facility, not foul odors.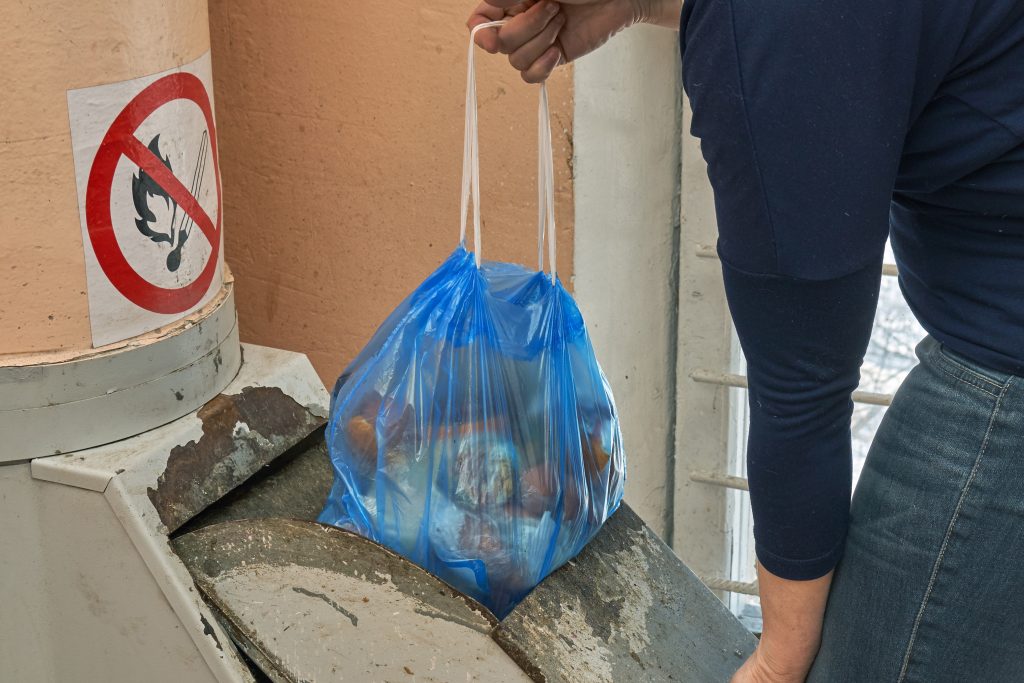 The Cause:
Trash chutes, dumpsters and compactors at commercial properties create a unique set of problems. Wet waste dropped from the top floors can spread throughout the garbage chute creating extreme foul odors. The waste collected in dumpsters and compactors can affect every part of your building if not vented properly. Exhaust fans, by design, are intended to draw foul odors from garbage chutes but often malfunction or simply do not solve the entire odor problem. If you are dealing with any of these issues in your facility, we have a safe and simple solution for you.
The Solution:
Our XSTINK™ Automated Deodorizing System has been specifically designed to address foul odor issues. The systems works on a daily operation basis:
Each day, the system automatically applies a concentrated deodorant through a series of robust nozzles. Each system is installed specifically to fit your application.
The XSTINK system can automatically dispense odor fighting deodorant throughout the day, based on your facilities' individual needs.
In addition to automatic application, each XSTINK system can be initiated on demand.
A series of nozzles dispense the odor eliminating mist designed to attack foul or unwanted odors.
Each application is preceded by an audible alert.
All of this is controlled by an internal computer. The system is completely independent and requires no maintenance from you or your staff.
There are five products that can be used with the XSTINK system: Pro-Mint™, Deoscent™ SC, Zest SC™, and Eco-Sect™.
Our representatives at Chemsearch FE are extremely knowledgeable about these topics as well as many other facility maintenance areas. If you'd like to discuss further facility solutions with one of our resource management experts, please click here and we will get someone in touch with you soon!
Please follow, share, and like us: